W

e

l

c

o

m

e

t

o

I

m

p

e

r

i

u

s

W

e

a

l

t

h
Do you want to Retire on your terms?
Imperius Wealth is a group of senior financial experts, among some of the most qualified in Ireland, each with 20 years intricate experience in Irish and overseas financial services. After working at high-profile firms and with high-profile clients, we came together to create a very specialist and bespoke financial advisory firm.
At Imperius Wealth, we combine our professional networks and expertise with a genuine will to make your Wealth Management more personal. We do not simply facilitate transactions. We offer a truly tailored service and forge lasting life-long relationships with the people we help.
Talk to Ireland's leading team of internationally accredited financial advisers today.
Latest News, Insights & Market Commentary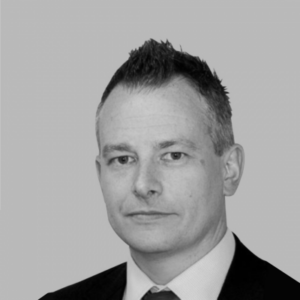 Gerard is a highly experienced Chartered Adviser who over more than 20 years…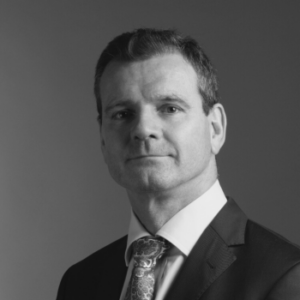 Andrew is a Senior Financial Planner with more than 20 years' experience helping…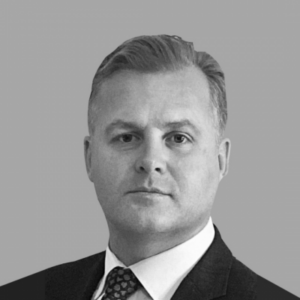 Mike is a Senior Financial Planner with a deep knowledge of cross-border retirement…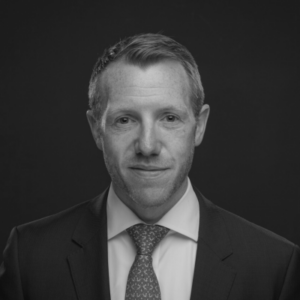 Johnny is a Senior Financial Adviser with over 15 years' experience dealing with…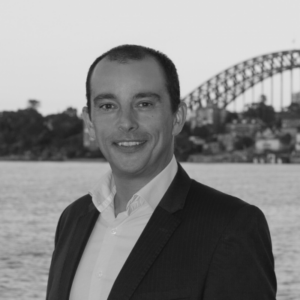 Jason is a dual authorised financial planner with almost 2 decades' experience in…
Whatever your needs, our aim is to help you take control of your money and future plans. To do this, we illustrate various methods and models that detail how you could reach your chosen financial destination in the most efficient and robust manner possible.
We offer a wide range of financial planning and wealth management services, as well as long term partner programs.

Integrity
We have a commitment to transparency and offer a truly personal service. Integrity is at the heart of our philosophy, and our clients' needs always come ahead of our own.

Experience
Our advisers have been providing expert financial advice for 20+ years and have intricate knowledge of Irish and cross border retirement and investment planning.

Specialist
We have helped hundreds of clients successfully navigate cross-border finances, and almost all of our advisers have personally experienced living and working abroad.

Trusted
We do not simply facilitate transactions. We offer a truly tailored service and forge lasting life-long relationships with the people we help.
What Our Clients Say About Us
Andrew has been my financial advisor for the past 3 years. Andrew is the consummate professional. He has taken considerable time to form a deep and precise understanding of my financial needs. All advice and discussions display an attention to detail and most importantly, an awareness of overall context. This thorough approach means that all decisions are taken with an eye to "all moving parts" and never taken in isolation. This has resulted in bespoke solutions which incorporate my attitude to risk and present and future financial requirements. Andrew always reponds promptly to any of my queries and takes the time to to both research and explain more complex financial issues. I have no hesitation in recommeding Andrew for clear, trustworthy and long -term financial guidance.
My experience with Mike Shannon and Imperius Wealth has been best in class. They are extremely professional and have provided me with excellent financial advise. Mike has been very receptive to my requirements and has proved to be a financial trusted advisor to me. He has introduced me to a suite of offerings on the Imperius platform that is extremely user friendly. I'm excited to work with Mike to achieve my long term retirement goals. He is always very accessible and would highly recommend anyone to engage Mike and Imperius Wealth to help them meet their LT financial goals.
I can strongly recommend Andrew Cree at Imperius Wealth for Retirement and Estate Planning Advice. In my dealings with Andrew, I found him to be a very helpful and a trusted adviser, who is willing to go the extra yard for his clients. He has strong product knowledge especially around Pension and Investment fund options. I speak regularly with Andrew on market insights which I find useful as he has guided me through the range of pension fund options helping me build a financial retirement plan which we have reviewed annually. It's great to have a financial roadmap in place and an adviser who is available to give me sound input on our financial options. At the end of the day dealing with Andy gives me great peace of mind.

This first thing we do is have an initial meeting. This is where we get to know you, get a picture of where you are now and what you want to achieve. This meeting will consist of questions about you, your finances and your goals. This will help us understand what you need from our service, and is the start of our journey together.
Once we receive this information we will begin to structure a financial plan tailored to your goals, we will review this together to ensure we have everything the way you want it and can agree the best way forward together.
Once you are happy with your plan, we put it into place. You can now relax knowing that your future is more secure. What's more, after making recommendations and processing your financial plan, we will continue to keep in touch.
We pride ourselves on client communications. We have regular reviews and you can choose the level of service that suits you, be that once or multiple times a year. We also utilise a market leading app to keep you up to date with the latest developments.
Subscribe to our monthly newsletter.
By submitting this form, you agree to receive emails from Imperius Wealth. You may unsubscribe from these communications at any time. For information on how to unsubscribe, as well as our privacy practices and commitment to protecting your privacy, please review our Privacy Policy.