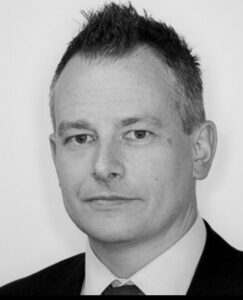 Gerard is a highly experienced Chartered Adviser who over more than 20 years has become a leading authority in assisting numerous UK and Irish clients successfully transfer pensions to enjoy overseas retirement. 
His accreditations include the QFA designation in Ireland, recognised by the Central Bank of Ireland, the prestigious Chartered Financial Planner designation in the UK, and a Diploma in Financial Planning in Australia.
"As one of the very few people who hold advice qualifications in a number of countries and jurisdictions, I am perfectly placed to advise on both UK and Irish legislation. I hold Chartered Status in the UK, QFA designation in Ireland and the European Financial Planner Designation. 
I have assisted clients through complex pension transfers from the UK to their current country of residence. I helped them navigate the various tax, legislation and advice issues that otherwise could have significantly impacted their future wealth. I practised in the UK for around 20 years and now, as an emigrant myself, I am acutely aware of the financial nuances and how daunting this process can be.
Client relationships are the most important part of our business – transparency and communication is so important in helping people feel confident about their future."
Professional Qualifications
Diploma in Financial Planning (Mentor Australia)
Professional Diploma in Financial Planning, Qualified Financial Adviser (QFA), LIA
Chartered Financial Planner (CII)
Advanced Diploma in Financial Planning (CII)
Pension Transfer Qualified (CII)
Certificate in Discretionary Investment Management (CII)
Diploma in Financial Planning (CII)
Financial Planning Certificate (CII)
Certificate in Long Term Care (CII)
Connect with Gerard on Linkedin