Expert Financial Advisors
& Wealth Management Ireland
Welcome to Imperius Wealth, a bespoke financial advisory firm founded by a group of highly experienced financial experts with over 20 years of intricate experience in Irish and overseas financial services. Our team of senior financial advisors comprises some of the most qualified financial experts in Ireland who have worked with high-profile clients and firms before coming together to establish Imperius Wealth.
As financial advisers, we believe in making wealth management more personal, with a focus on offering a truly tailored service that fosters lasting, life-long relationships with our clients. At Imperius Wealth, we do not just facilitate transactions; we provide a comprehensive range of financial services, from investment management to retirement planning, to help our clients achieve their financial goals.
Our financial experts are committed to providing personalised wealth management services that cater to our clients' unique financial needs. As a result, we combine our extensive professional networks and expertise to offer bespoke financial advisory services that prioritise our clients' goals and objectives.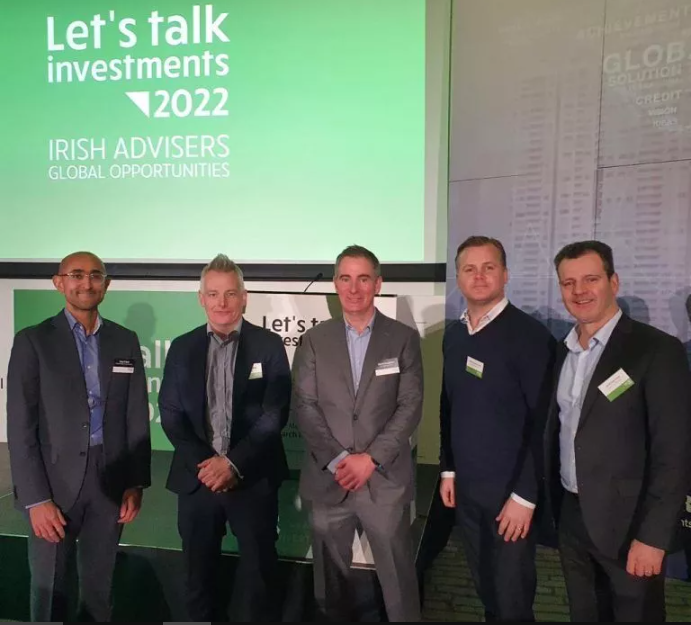 A hundred years' experience of making your tomorrow a more fulfilling one.
If you're looking for financial advisers who will put your interests first and provide personalised financial services that cater to your specific needs, get in touch with Imperius Wealth today. Our team of financial experts is committed to helping you achieve your financial goals and make your wealth work for you.
At Imperius Wealth, we take pride in being the preferred financial services firm for expert Irish and cross-border financial advice. Our team of professional financial advisers is well-equipped to help you navigate the complexities of financial matters both in your home country and abroad. As experienced financial experts, we've guided hundreds of clients through the challenges of cross-border finances, with our in-house advisers having first-hand experience in living and working overseas.
As a leading wealth management firm, we specialize in retirement planning and investment management. If you're approaching retirement or already retired, we understand your desire for freedom in choosing your retirement destination, whether it's Ireland, the UK, or anywhere else in the world. Our financial services aim to put everything in place for your journey ahead, ensuring you stay on track towards achieving your goals and focusing on what truly matters in life.
When you become a valued client of Imperius Wealth, you gain direct access to our financial advisor expertise and our commitment to staying ahead of the financial curve. We're dedicated to delivering the most prosperous outcomes tailored to your unique circumstances. Whenever you need guidance or support from our team of financial advisers, you can trust that we're only a phone call or email away.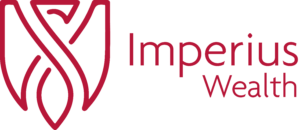 The go-to financial services firm of choice
for Irish and cross-border financial advice

We are proud to be the go-to financial services firm of choice for both Irish and cross-border financial advice. We understand how difficult it can be to find a qualified and experienced adviser who understands matters both in and outside the borders of your resident country – and herein lies our unique expertise. Not only have we helped hundreds of clients successfully navigate cross-border finances, nearly all of our in-house advisers have personally experienced living, working and overcoming financial complexities abroad.
If you are a retiree, or soon to be, we know that you want the freedom to choose how you retire, when you retire, and where you retire. Should that be Ireland, the UK or further overseas – we're here to help We can help you get everything in place for the journey ahead and make sure you continue on the path to your goals, allowing you to concentrate on the things you want in life.
As a valued client of Imperius Wealth, you'll directly benefit from our expertise and ability to keep our finger on the financial pulse. We'll strive to deliver the most prosperous outcomes for you and your individual circumstances, and whenever you need us – we'll be just a phone call or email away.
A truly personal service – we want to be your wealth partners for life
Our Financial Planners have been providing expert financial advice for 20+ years
Intricate knowledge of Irish and cross border retirement and investment planning
Not only do we have access to some of the best in class investment funds but we can save you money in the process
We pride ourselves on transparency, we don't take any hidden costs, so you are always informed
What Our Clients Say About Us
Andrew has been my financial advisor for the past 3 years. Andrew is the consummate professional. He has taken considerable time to form a deep and precise understanding of my financial needs. All advice and discussions display an attention to detail and most importantly, an awareness of overall context. This thorough approach means that all decisions are taken with an eye to "all moving parts" and never taken in isolation. This has resulted in bespoke solutions which incorporate my attitude to risk and present and future financial requirements. Andrew always reponds promptly to any of my queries and takes the time to to both research and explain more complex financial issues. I have no hesitation in recommeding Andrew for clear, trustworthy and long -term financial guidance.
My experience with Mike Shannon and Imperius Wealth has been best in class. They are extremely professional and have provided me with excellent financial advise. Mike has been very receptive to my requirements and has proved to be a financial trusted advisor to me. He has introduced me to a suite of offerings on the Imperius platform that is extremely user friendly. I'm excited to work with Mike to achieve my long term retirement goals. He is always very accessible and would highly recommend anyone to engage Mike and Imperius Wealth to help them meet their LT financial goals.
I can strongly recommend Andrew Cree at Imperius Wealth for Retirement and Estate Planning Advice. In my dealings with Andrew, I found him to be a very helpful and a trusted adviser, who is willing to go the extra yard for his clients. He has strong product knowledge especially around Pension and Investment fund options. I speak regularly with Andrew on market insights which I find useful as he has guided me through the range of pension fund options helping me build a financial retirement plan which we have reviewed annually. It's great to have a financial roadmap in place and an adviser who is available to give me sound input on our financial options. At the end of the day dealing with Andy gives me great peace of mind.
Talk to Imperius Wealth today.
Get in touch with a Financial Adviser