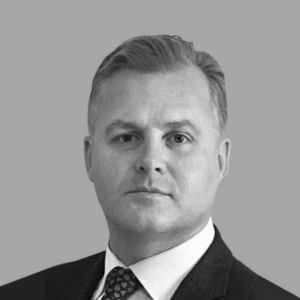 Mike is a Senior Financial Planner with a deep knowledge of cross-border retirement planning and a notable track record of achieving optimum tax planning and wealth management outcomes. 
He has over 20 years' experience and is licensed to work across multiple jurisdictions. His qualifications are numerous and include the prestigious CFP designation & Post Graduate Diploma in Financial Planning from University College Dublin.
"I am passionate about delivering impactful advice to families and individuals across Ireland and the EU.
Throughout a two-decade-long career in financial planning that's spanned the US, EU and Ireland, I have learned from renowned, client-focused technicians within the industry's biggest banks, insurance companies and investment firms.
My clients now benefit from this technical knowledge and receive the best results with the money they have worked so hard for – whether that be from an investment, pension or estate planning perspective."
Professional Qualifications
FINRA: Series 7, 6 & 63 Investment & Financial Planning licences
Certified Financial Planner
Graduate Diploma (Hons) in Financial Planning (UCD)
Professional Diploma in Financial Planning, Qualified Financial Adviser (QFA), LIA
MA from Trinity College Dublin
Advanced Diploma in Business Management (TUD/DIT)
ACI Treasury Dealing Certificate
Connect with Mike on Linkedin