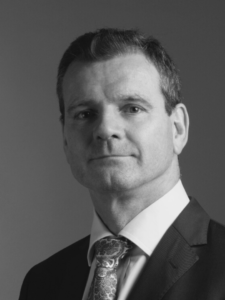 Andrew Cree BFS,QFA,CFP® -
Andrew is a Senior Financial Planner with more than 20 years' experience helping both individuals and businesses manage their wealth to achieve more optimal outcomes.
Having worked in various roles, including SME Lending, Business Development and Fund Management, Andrew brings a unique perspective to his work as an international financial planner.
"My goal as a Financial Planner is to help individuals and business owners be more informed about their options. If you can make their financial decisions easier by breaking down the jargon and complexity in Investment, tax and pensions products you are providing real value.
It's important I stay by my clients' sides every step of the way – from an initial fact find through to clear recommendations, and beyond to regular reviews. It's a full financial road map for the future, complete with peace of mind all delivered via a single point of contact.
This allows you to concentrate on doing the tough stuff driving the top line, managing your business profitability confident that the time you spent with me detailing your financial circumstances and goals will secure your future retirement on your terms."
Professional Qualifications
CERTIFIED FINANCIAL PLANNER™ practitioner – 2019
Graduate Diploma in Financial Planning (UCD/Institute of Banking 2018)
Qualified Financial Advisor Diploma (QFA) (UCD/Institute of Banking 2014)
Master of Business Administration (MBA) (UCD Smurfit Graduate Business School 2009 – 2010)
Bachelor of Financial Services – UCD Dublin (1996 – 2000)
Connect with Andrew on Linkedin